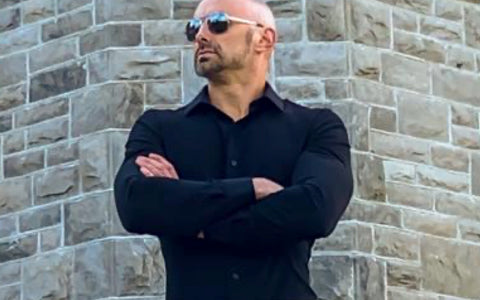 Confidence
Confidence
Confidence is a trait most men strive to possess.  It helps us in our career, our relationships, and can improve our mental and physical health.  A confident man can change the dynamic of a room.  He can be a difference maker at work when others have faltered in the face of adversity.  He can have a calming effect when things get stressful or get someone fired up to take on a problem. 
Confidence is something that is hard to describe but you know it when you see it.  Several observable factors make up the ways we judge a man's confidence.  They include: good looking, well dressed, good posture, physically fit, calm when appropriate, fiery when necessary, clean, and generally well taken care of.  
Of course, there are other internal factors that go contribute to confidence, such as wisdom and experience, but the observable ones are important.  How can you feel confident if you know you don't look confident?  If you do not feel like you're well dressed, your confidence will be diminished.  If your physical health is suffering, your confidence will suffer as well. 
One of the easiest ways to improve your confidence is to improve your wardrobe.  If you know you look good in your clothes, your attitude is going to naturally be improved.  If you are a regular in the gym, or an athlete involved in a sport, you probably have a great physique.  This is something that can boost your confidence.  However, if you cover your physique in a baggy, poor-fitting button-up shirt, you will rob yourself of any positive gains you might have had. 
Wearing clothes made for an athletic or muscular body is like a magic pill for your confidence.  Imagine, walking into a room and tastefully showing off your muscular shape.  People will immediately take notice and subconsciously see you as someone who exhibits confidence.  If you look good, you'll feel good. 
There are many qualities you can improve to increase your confidence.  Internal qualities take a long time and a lot of work – and rightfully so.  Gaining experience can take years.  Acquiring wisdom can take even longer.  It's good to know that there are also some things that are quite simple.  Make sure your clothes complement your shape and make you feel good.  You'll be the best looking, and most confident man in the world.